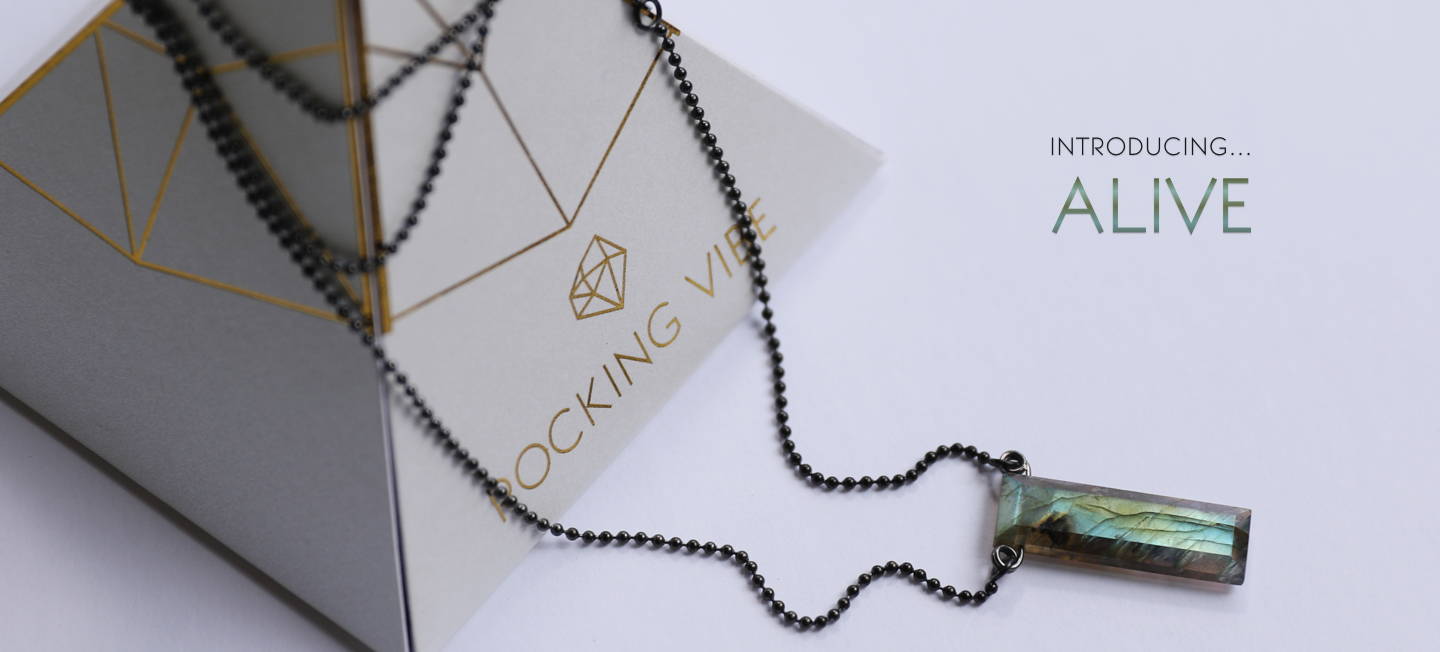 A L I V E - defies gender stereotypes and bridges distance.
London, ON, August 8, 2019: Rocking Vibe, an independent Canadian jewelry brand specializing in contemporary crystal intention jewelry, announced today the launch of the new "ALIVE" necklace that will be released on August 28th. Of the product's upcoming launch, Rocking Vibe founder Liana Louzon says,

"In creating this piece I wanted the wearer to feel the same placing this necklace around their neck as they do while physically holding hands with their loved one - even when miles apart"
A unisex piece that packs tremendous power created with simplicity in mind. A "share" piece to bridge distance between two souls to be worn through the joys and challenges each new day brings and passed from one to another.

ALIVE honours the synergy between two individuals.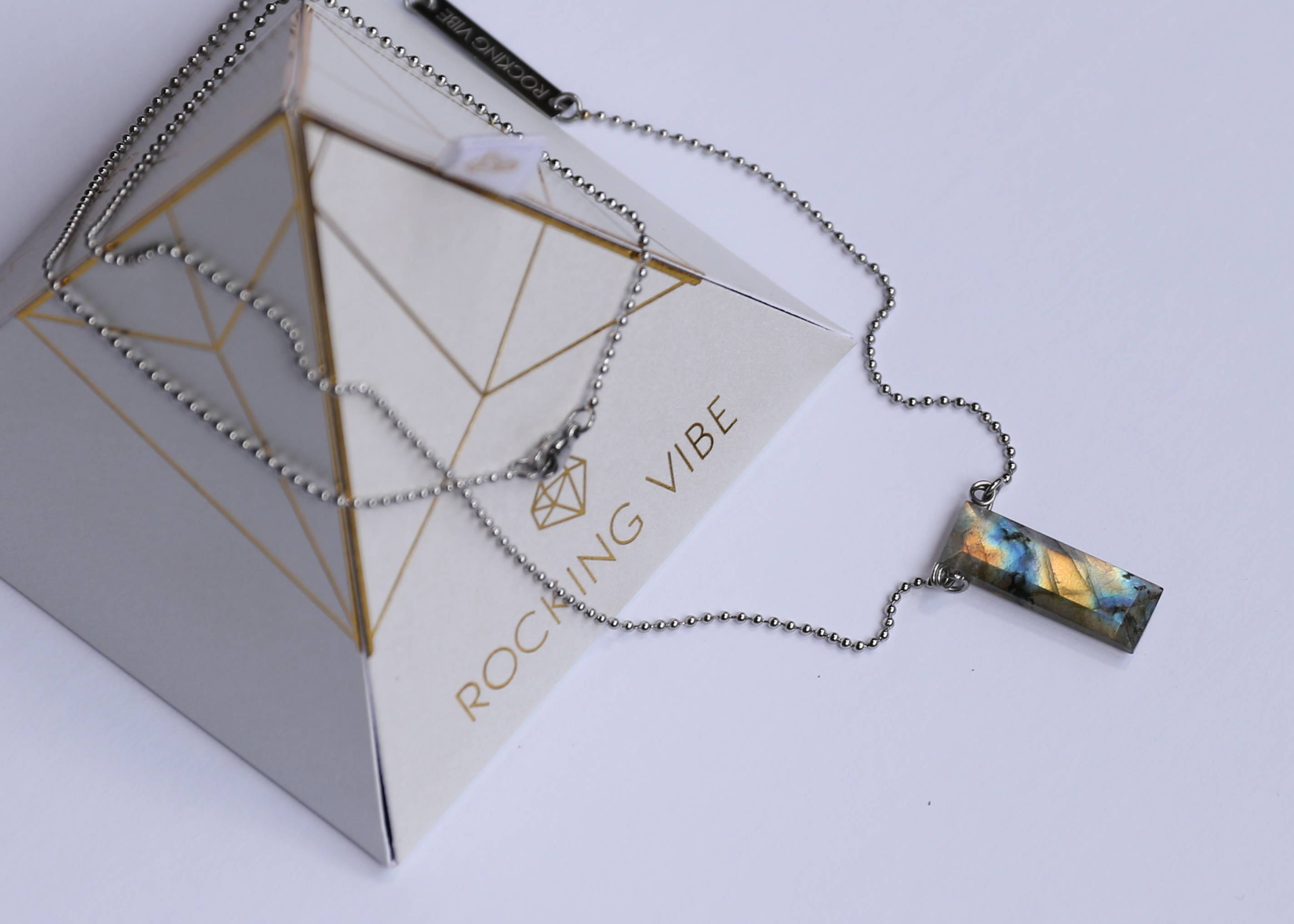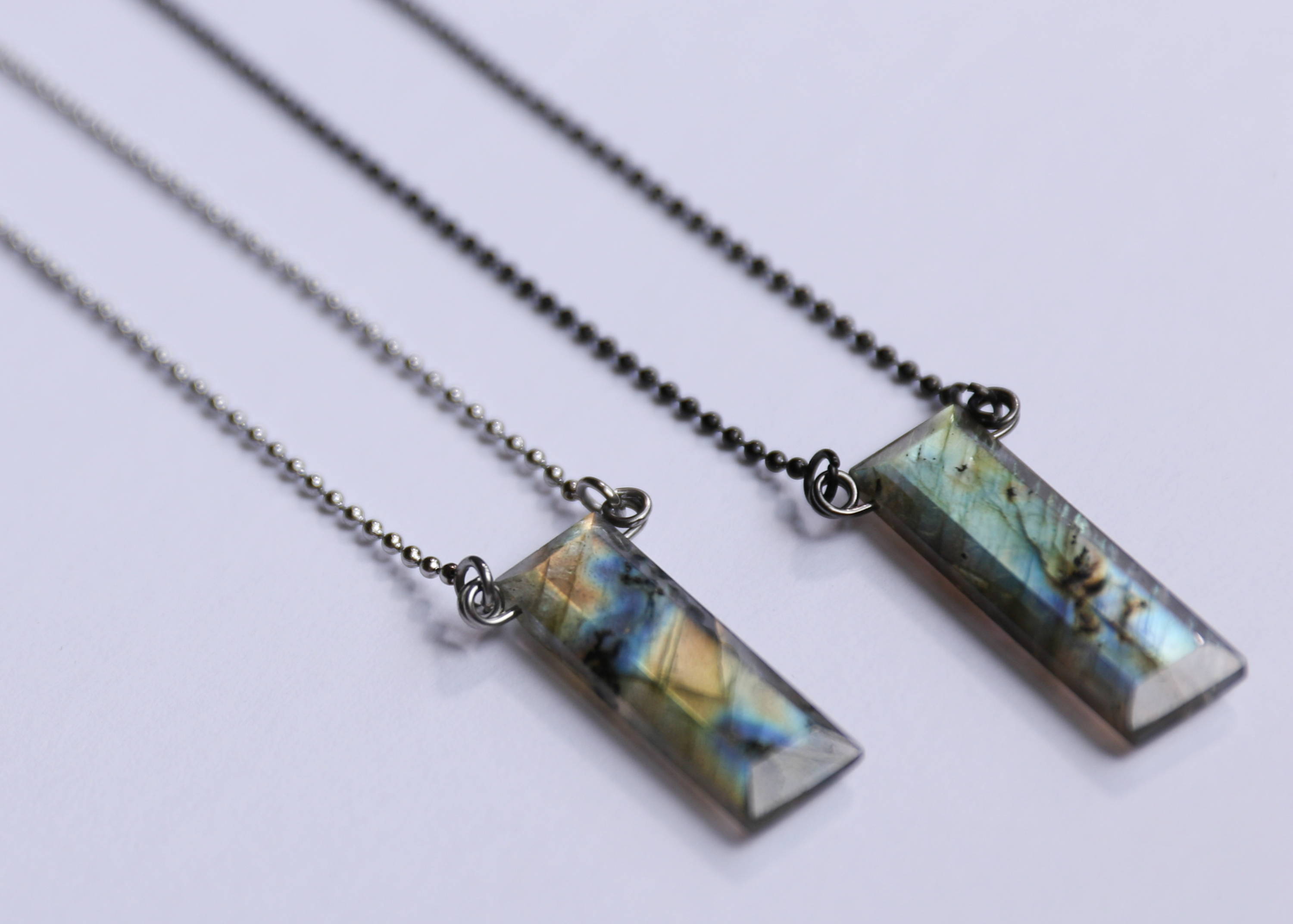 Surgical grade stainless steel 1.5mm and 24" long ball chain

Hand chiseled rectangular ~ 7mm x 25mm labradorite pendant

Comes inside our signature keepsake intention pyramid

Choice of steel or gunmetal plated chain
___




About Rocking Vibe: Rocking Vibe is a crystal jewelry company that believes in empowering their customers through contemporary accessories intended to spark self-awareness and confidence. Founded in 2015 by Liana Louzon, Rocking Vibe has been featured on CBC's Dragon's Den and The Shopping Channel.


Instagram: @rockingvibe
www.rockingvibe.com
info@rockingvibe.com


###