FREE MONTHLY GIFTS DELIVERED TO YOUR DOOR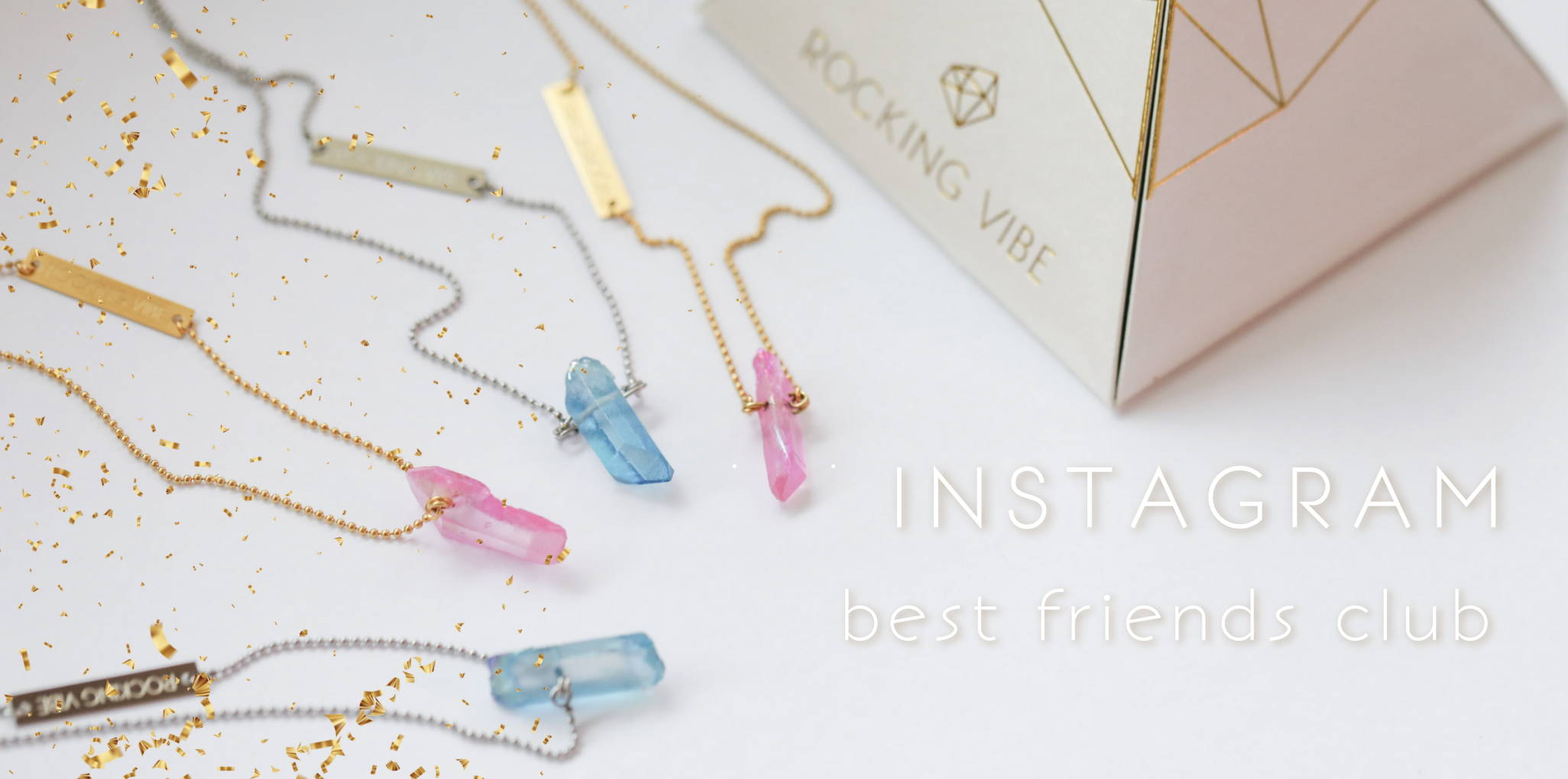 INSTAGRAM BEST FRIENDS CLUB
Easy as 1, 2, 3 and it costs you NOTHING!

Follow me on instagram @rockingvibe and on the dropdown of the button on the left called FOLLOWING check on the star.

Every post/reel you see please watch/read/ like/and comment. You will be able to see all my new posts.

At the end of the month confirm your participation and I will ship you that months gift right to your door ♡
WHY I WANT TO BE BEST FRIENDS?
My main purpose is to inspire and empower leaders and trendsetters just like yourself and Instagram is where ROCKING VIBE hangs out - it's my favourite outlet to spread my message.
When you like and comment on my content not only do you get to see the inspiring content I create for you, but by simply giving it a ♡ you encourage instagrams algorithm to show it to others so that they too can discover ROCKING VIBE!
My promise to you is to create content that will fuel your soul and light your style and I hope that it will bring all the rocking vibes into your life!
Your friendship means a lot to me - after all I would not have a brand without my customers and supporters, so in return each month that you participate I will spoil you by shipping you a gift valued anywhere from $25 to $55 – something different each month!
xx Liana
1. Sign up to our special BEST FRIENDS CLUB email list (below) and then follow the video at the bottom to join. You will receive a welcome email with the subject "BEST FRIENDS CLUB"
2. On the 1st of each month you will get a reminder that a new cycle is beginning (you can unsubscribe anytime)
3. On the last day of each month I will email you an address form to fill out (and friend I trust you - this will be an honour system - if you liked all the content real time as they got posted just put your shipping address down you will get a gift.)
A new cycle starts each month and until you unsubscribe you can keep participating.


Each month will be a new gift!
Here are some gifts you can expect?
BECOME BESTIES WITH US – NEXT CYCLE STARTS OCTOBER 1st
fill out the form and submit
DO THIS NEXT AND YOU ARE ALL SET!