Intimate, raw brilliance for those who journey within.
Naked Ring marries new-age fluorocarbon technology and the timeless elegance of opals. Each hand-crafted piece threads a brilliant opal through a supple fluorocarbon band floating the gem over the skin - reflecting every speckle of light that touches it. Opals when worn are powerful in helping you realize your dreams and release your light.
The Naked Ring is the sheer statement that goes with everything and feels as comfortable as your own skin: so effortless, you'll forget you're wearing it.
"A ring 2 years in the making;
I wondered how to say something new in the world of rings.
My response? Something truly unique."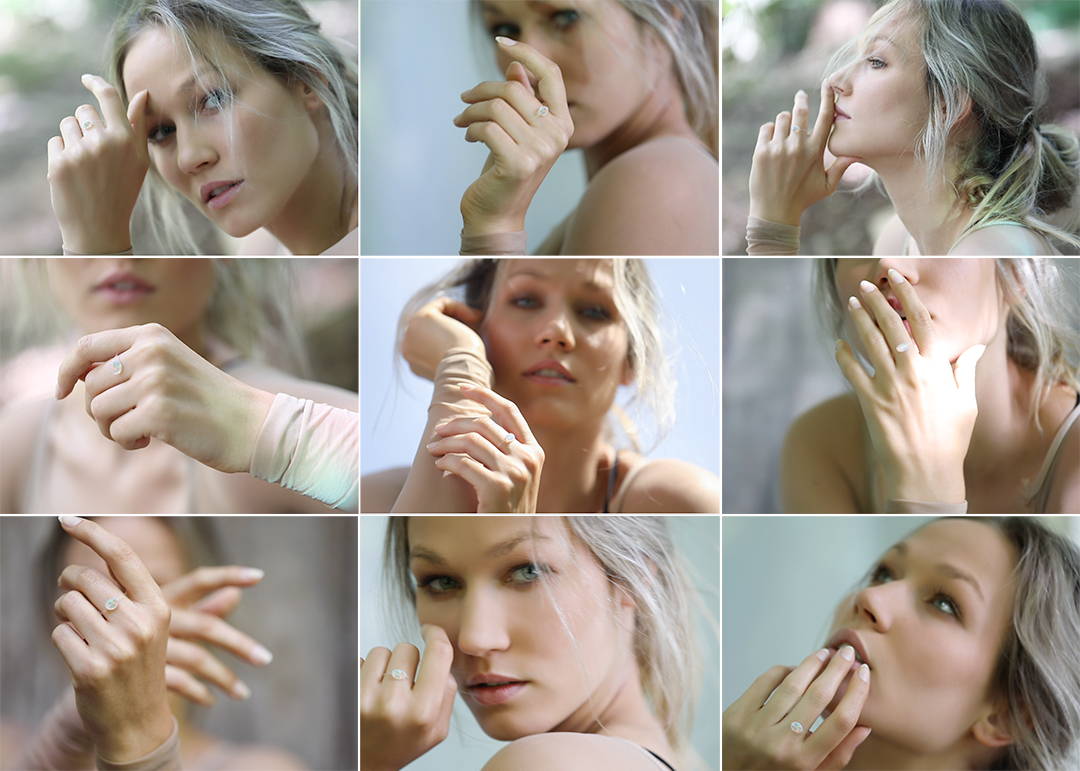 Genuine Ethiopian fire opal in your choice of white or amber. All gems are; ethically sourced and hand-drilled. Approximately 2.55 ct.

Technologically-advanced fluorocarbon band that feels supple and comfortable on the skin, sized and finished with a surgical-grade stainless steel finding.


The unique, setting-free design places the opal directly against your skin, creating a magical glow and a deep connection to your light.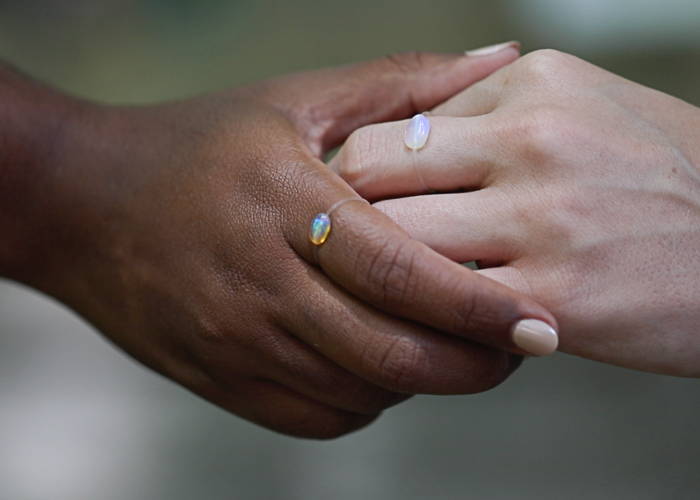 Yes this was made for ME!!!!
Access, Perks, and Commitments will be emailed on September 19th