Help us raise our vibe - get a rocking vibe!
This 2 week program is open by invitation by the core team.
And of course it's an exchange – as you all know how much I love gifting!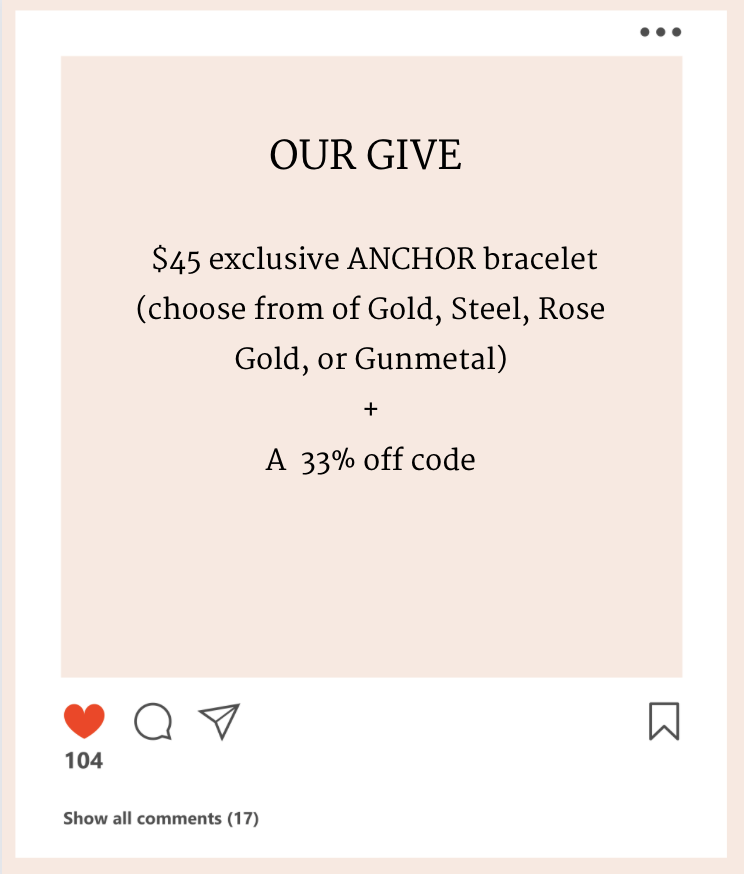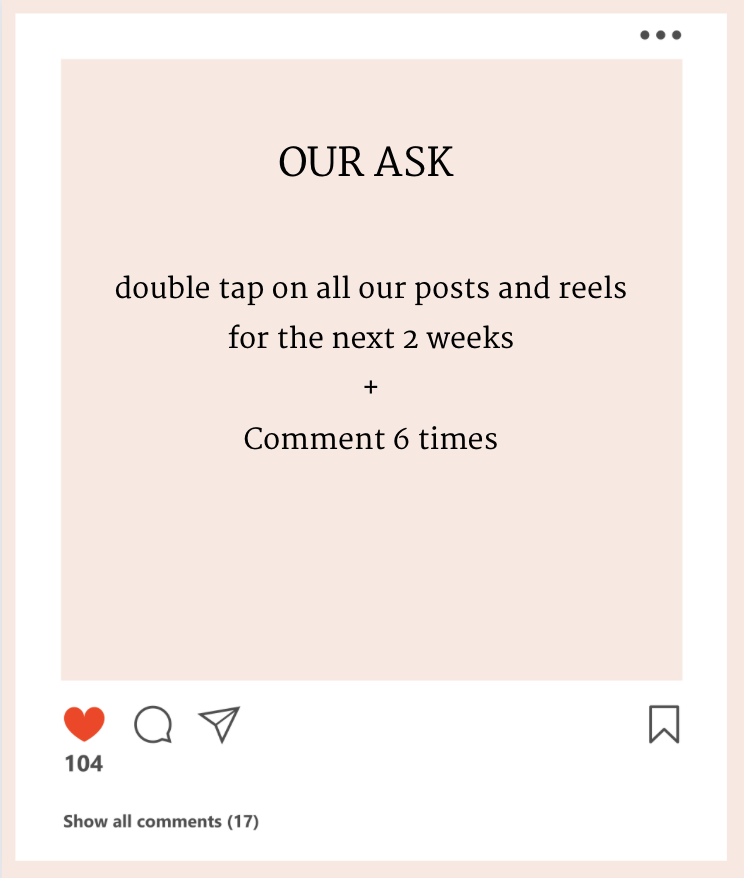 How this will work:
This entire project will be managed through Instagram

❤️ Fill out the form below before before Aug 3rd
❤️ You will be added to group chat on instagram
❤️ When you see an emoji posted on group DM simply head over to rocking vibe profile and double tap to on the new post/reel and comment
Here is the sneak peek - the ANCHOR bracelet
(my gift to you in choice of gold, rose gold, steel, or gunmetal in exchange for participating in the VIBE ACCELERATOR program for two weeks)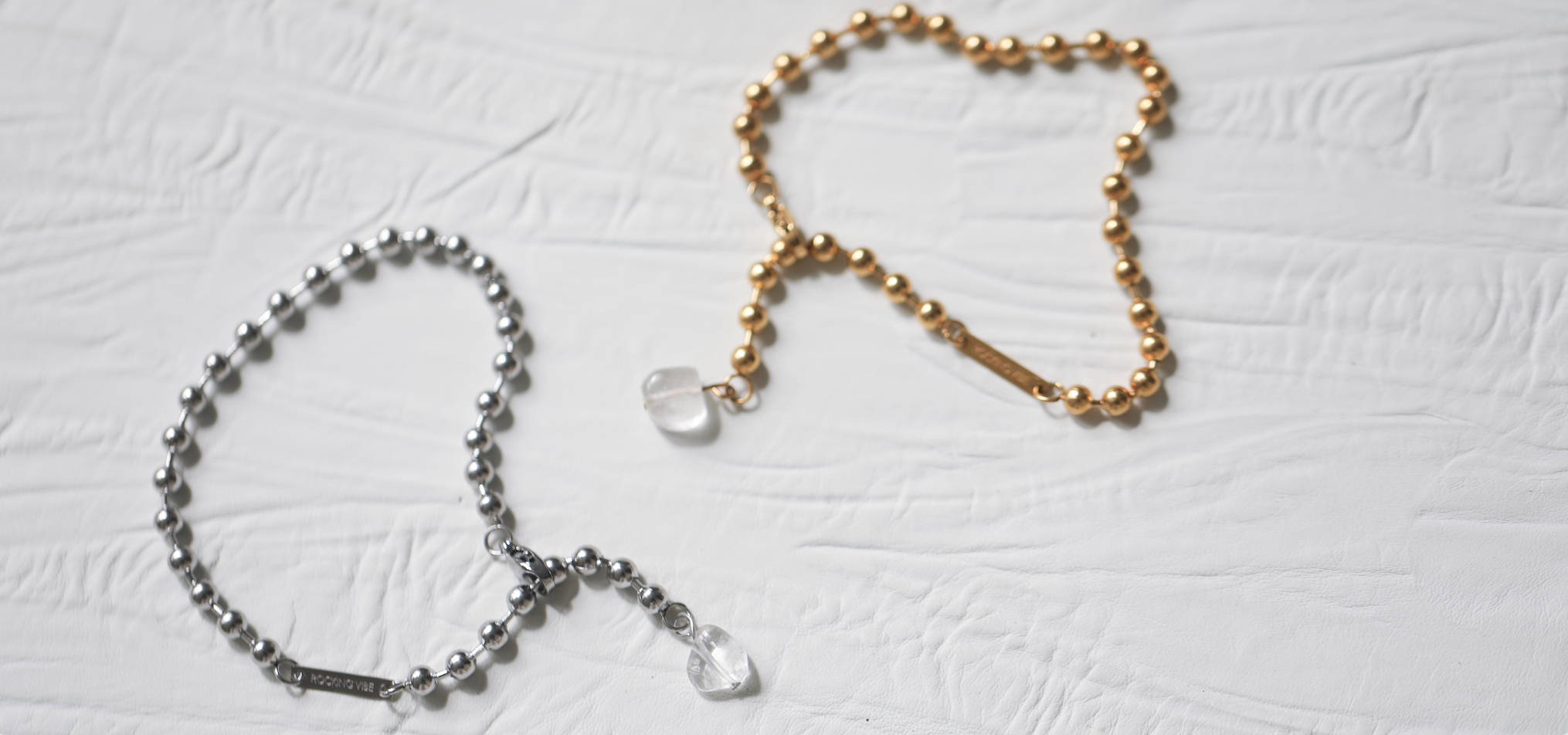 Our WHY: This experiment is for us to see how engagement affects our social media visibility and to help us evolve strategically.
xx Liana
♡