TRIBUTE TO THE FRONTLINE WORKERS!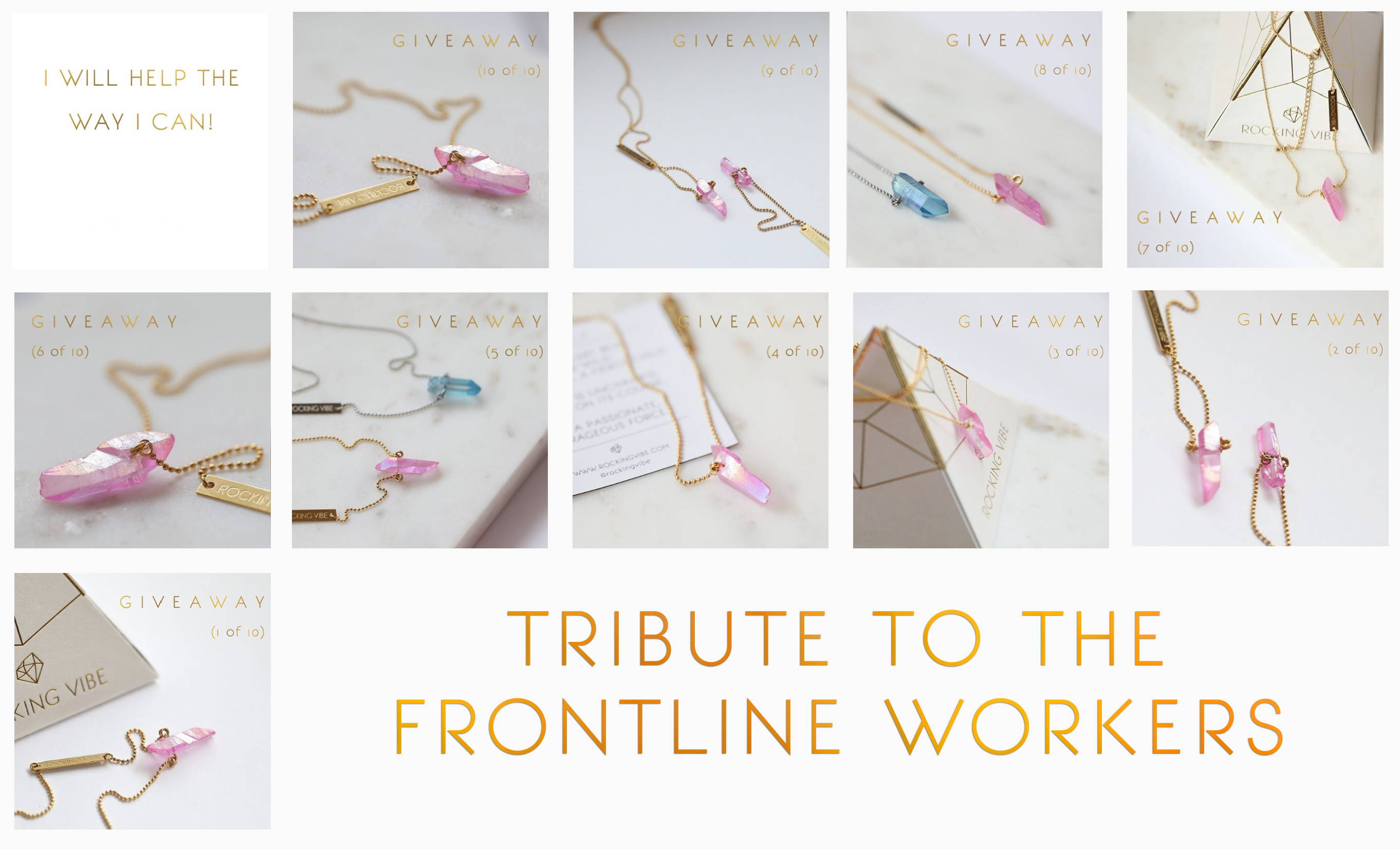 Because of you, we reached 1992 frontline workers in only 12 days.
Through the Rocking Vibe Gratitude Giveaway, we were able to give $1800 of product to 20 nurses, 911 dispatchers, respiratory therapists, and others who work unremittingly to keep our communities safe and healthy.
This year, we called on you to nominate the frontline workers in your life. Together, we recognized nearly 2000 hard-working people who strive every day to keep our communities thriving.
Your tireless tagging and words of support for our frontline workers kept us inspired, and our message stays strong:
Dear frontline workers – THANK YOU for working long, dangerous shifts to take care of us.
Thank you for your perseverance, bravery, and sacrifice.
xoxo, ROCKING VIBE