Herkimer diamond up close and personal
HOW HERKIMER DIAMONDS CAN HELP YOU
The most powerful of all quartz crystals Herkimer diamonds are prized for their pure light and strength – properties they pass on to their wearers. They have double termination points and 18 natural facets. They are uniquely beautiful in their natural state and are very rare.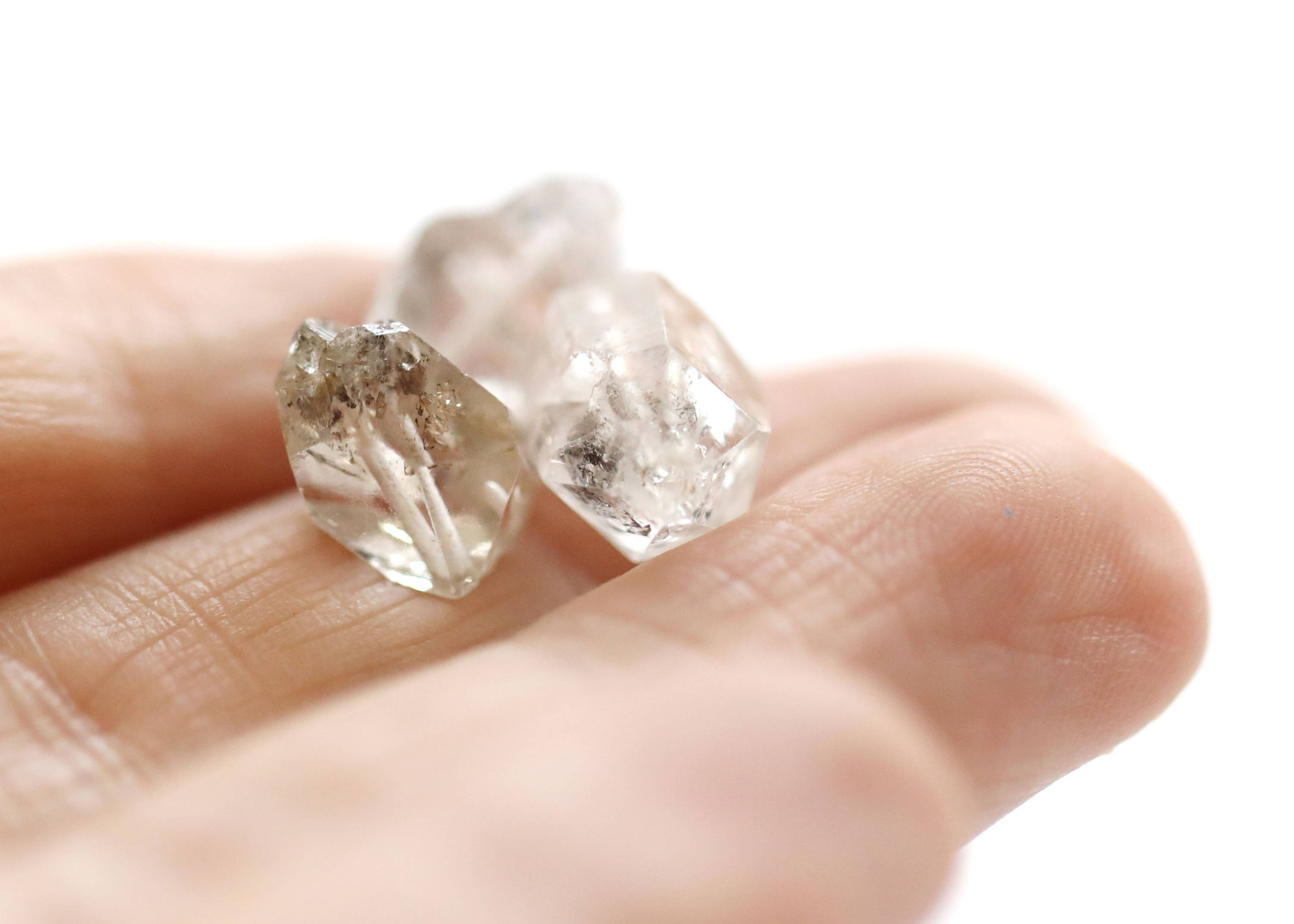 A crystal of self-assurance Herkimer diamonds are grounding, providing a platform to rise from and start a chain reaction that:
Uncovers your own voice of reason
Helps you feel assured in yourself
Takes away feelings of repression
Reduce doubt and fear
Encourages rational serenity
Boosts your determination and focus

Enables you to step into your personal power
This is a crystal you bring along when you are ready to tap into your personal power. It is especially helpful when you are ready to start a new venture or rise to the next level.
Allow the crystal to connect with your skin. Giving it some freedom to move around will encourage the crystal to find the best angle and placement, constantly adjusting to serve you better.